Writing a Musical
taught by two time Tony Award winner Greg Kotis
Sat, July 24, 2021 11:00 AM – 1:00 PM
We are thrilled to welcome the talented Greg Kotis to host our Summer Residency Workshop. Held outdoors onsite, this workshop will explore the fundamentals of writing an original musical. Emphasis will be on character, story structure, scene structure, and identifying and writing songs for a musical.
Greg Kotis is a two time Tony™ Award winning author of many plays and musicals including Urinetown (Book/Lyrics), I Am Nobody, Give the People What They Want, Michael von Siebenburg Melts Through the Floorboards, Yeast Nation (Book/Lyrics), The Truth About Santa, Pig Farm, Eat the Taste, and Jobey and Katherine. Future projects include ZM, an original musical about teenaged fast-food workers trying to survive a zombie plague. Greg is a co-founder (along with his wife Ayun Halliday) of Theater of the Apes, and is a member of the Neo-Futurists, the Cardiff Giant Theater Company, ASCAP, and the Dramatists Guild. He grew up in Wellfleet, Massachusetts, and now lives in New York City. 
---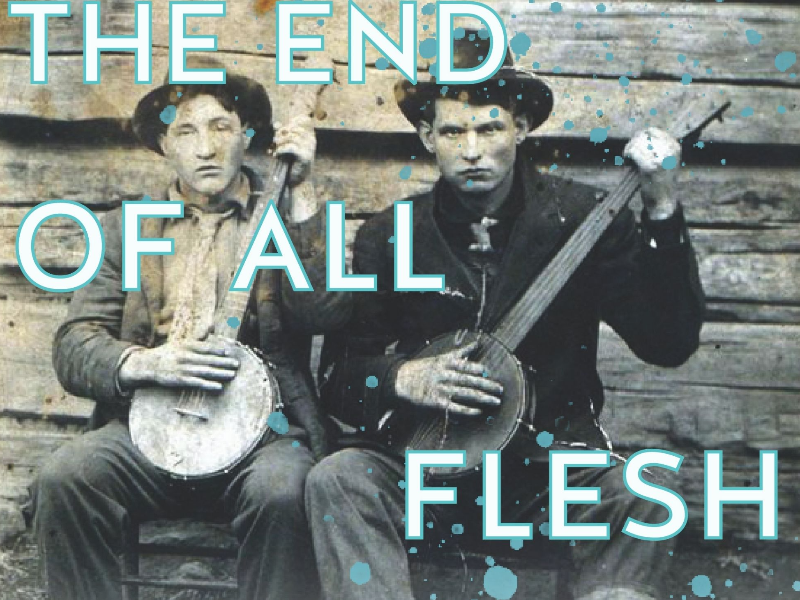 Play Reading at the Rochester Opera House: The End of All Flesh by Greg Kotis
Sat, July 23, 2021 7:00 PM
The End of All Flesh is an absurdist, post-Apocalyptic fable penned by two time Tony™ Award winning author Greg Kotis (and partly inspired by the grandeur of his own Covid-Beard). Set on a remote mountain somewhere in America's distant future, "Ma" and "Pa" survived the last days of The End Times and have somehow managed to scrape together a hunter-gatherer existence over the years. But their now grown son "Boy" and his fiancé "Girl" have their own ideas about the future of this last family on Earth - and of Humanity.
---
Iceberg Effect Play Reading
Thur, Aug 5, 2021 6:00 PM at the Wells Reserve at Laudholm
Climate change can call to mind images of increasingly intense storms, flooding, drought and wild fires, but the words could conjure hope when an award-winning playwright and the Superhero Clubhouse come to the area for the next installment of the Seacoast Summer Reading Session. The Mark Baum Estate is proud to be a community partner, along with the Wells Reserve at Laudholm, for the debut reading of the new play "Iceberg Effect," by Alfred P. Sloan award winning playwright and screenwriter Michèle Aldin Kushner. Kushner's 40-minute play links environmental and social justice by looking at hurdles faced by female climatologists. She does this through the lens of a specific mother/daughter relationship, ultimately showing the potential of the next generation to create change. A panel discussion with the writer and a climate change scientist will follow the readings.
The play reading and community workshop series, produced by theater and film director Lauren Rosen, present an opportunity to connect creative minds on an intimate level to address some of the major issues of our time. 
Play Reading Thur, Aug 5, 2021 6:00 PM at the Wells Reserve at Laudholm
---
ECO-LAB Interactive Theater Workshop
with Super Hero Clubhouse's Jeremy Pickard
Sat, Aug 7, 2021 11:00 AM - 2:00pm at the Wells Reserve at Laudholm @the Barn 
In addition to the play reading and panel discussion, Superhero Clubhouse will hold an Eco-Lab Theater Workshop at the Wells Reserve at Laudholm. 
Superhero Clubhouse in New York City creates theater to enact climate and environmental justice, cultivate hope, and inspire a thriving future. The workshop will be held inside and outside of the Barn at the beautiful Wells Reserve at Laudholm. This will be a fun, creative workshop for people of all backgrounds and levels of experience to collaboratively respond to ecologic issues through guided performance-making. The workshop is suited for all ages of 12 and older. Beginning with a lively presentation of research and culminating in short performances made by participants, the Lab is an introduction to Superhero Clubhouse's approach to theater-making, offering tools to explore questions about who we are and how we can impact change with our voices.
The Lab was developed by a committee of environmental professionals from Columbia University, Rockefeller University, Rocky Mountain Institute, Environmental Defense Fund, and USAID. Climate theater activist Jeremy Pickard founded Superhero Clubhouse in 2007 as a homebase for experimenting with the intersection of theater and environmental crises. Jeremy is the co-creator of dozens of works of eco-theater including Hike-Play, Flying Ace and the Storm of the Century! and Salty Folk: An Oyster Musical.
Sat, Aug 7, 2021 11:00 AM - 2:00pm at the Wells Reserve at Laudholm @the Barn
Seacoast Online Article:  Iceberg Effect: New play, Eco-lab aim to create change and hope around issue of climate change